How To Perform a Dell BIOS password Reset on Dell Laptop?
If you Forgot your BIOS Password you can reset or remove BIOS password on Dell laptop normally, you can press the Keys to get into BIOS settings to change or remove the password easily.

1. Power on your computer, press F2 key several times when Dell logo appears.

2. When get into BIOS settings, locate the Security menu, find out what password is set,
System or Administrator Password,
User Password or Supervisor Password,
press Enter.

3. When the password text box pops up, enter the Master password in the first field and leave the other two fields empty to reset it, and clear the password.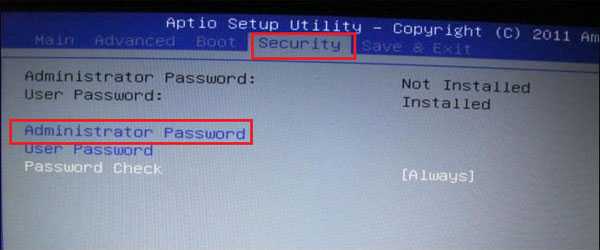 then you will hit the F10 Key to exit and save the changes.